Should I Buy or Lease?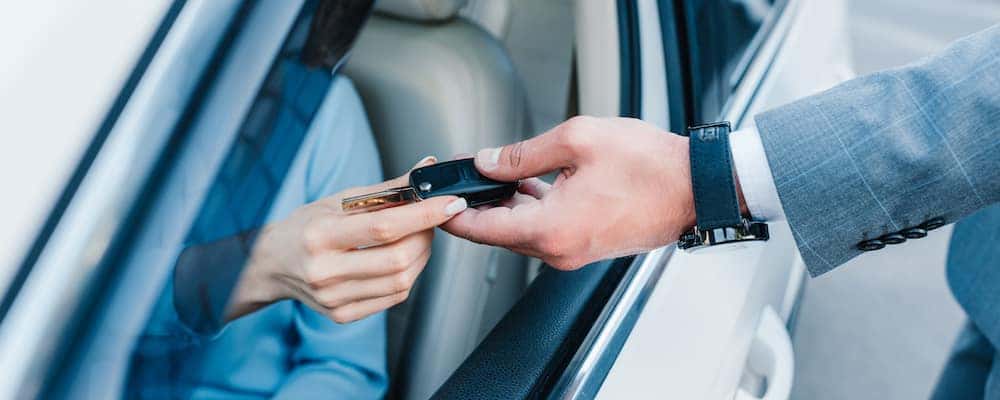 Looking for a new vehicle to take on your Danbury commute? Depending on your financial situation and five-year plan, you'll want to figure out if leasing or financing is best for you. There are certainly benefits to both leasing and financing, but choosing the right financial path will depend on your needs and what you can afford to pay. Let's explore how leasing and financing differ before you finance a car at Bruce Bennett Nissan!
Benefits of Buying a Car
If you intend on getting the most out of your car (i.e. driving it for ten years or more), then you'll likely want to finance your car in Bethel. This option is ideal if you don't foresee any major life changes coming up, including needing a larger car to accommodate a growing family, needing a more powerful drivetrain in case you move to an area with rougher terrain, etc. Overall benefits include:
No Mileage Restriction: Buying is a great option if you plan to travel quite a bit in your car. Leasing includes a mileage limit, which can be frustrating if you often go on longer trips in your Nissan.
Complete Ownership: Financing a car means that you're free to make changes to your vehicle as you please. Unlike leasing, you won't need to worry about consequences for modifying or decorating your car in any way.
Customizatation: Similar to the above, you'll be able to make both cosmetic or mechanical changes to your car as you wish since you own it.
Selling Your Car: When you need to upgrade to a different vehicle, you can value your trade and sell your vehicle in order to offset the cost of your next car.
Financing Options: The finance process is often more straightforward than leasing is, and it can be easier to finance a car with bad credit. Additionally, you can refinance your loan over time to lower interest rate and monthly payments.
Less Cost Over Time: Buying a car may feel more expensive in the beginning, but it will usually end up being less than leasing if you drive it long enough.
Benefits of Buying a Car
Leasing is a great option for buyers who need a little more flexibility. You're able to change up your car every few years depending on your needs, which means you'll also get to take advantage of the latest and greatest in tech and convenience features. Other highlights include:
Lower Payments: Both monthly payments and down payments are typically lower when you choose to lease a car.
Lower Sales Tax: In most states, leasing a car will lower your sales tax. In certain states, you'll only have to pay tax on the down payment amount and monthly payments.
Trade-ins: After your lease agreement ends, it's pretty simple to trade in your current lease for another leased vehicle. You'll just need to pay any remaining fees, then figure out the details of your next lease at the dealership!
Lease Warranty: Warranty and maintenance are pretty simple when leasing. As issues come up, they're usually covered so long as you don't go over your mileage limit.
More Options: As previously mentioned, you can benefit from the most up-to-date technology when you lease a newer model year Nissan. Your dream car may be more easily in reach this way.
Higher Approval Rate: There's a chance you may be denied for a car loan. With leasing, it's often much easier to be approved since it's a shorter term commitment.
Explore Leasing vs. Financing at Bruce Bennett Nissan
Regardless of what financing option you choose, you can rely on the Bruce Bennett Nissan Finance Department to help you secure a great deal on your next Nissan. After you explore our Nissan lease and finance offers, visit us near Ridgefield so you can take your next dream car for a test drive. If you have any questions along the way, be sure to contact us at your convenience!